My dad worked a hell of a lot. When he got home he would always need some time for himself. Noise was annoying (which I can totally relate to now 😉). We had to stay out of his way for a bit.
Does this sound familiar to you?
I don't remember him being very involved. But then again my memory is not that good. Especially of course in my baby and toddler years. Thankfully I have pictures of him being involved … in his own way. The way that he learned from his father, which meant making things.
He made all kinds of stuff for us. A play rack in the garden in Indonesia. A dolls cupboard for clothes, I donated when we left Peru. A doll's house, I still have, and now my daughter is playing with it.
And he was there two weeks sleeping on a ground mattress renovating my first bought house in Leiden, the Netherlands. He shows his love by making things. He helped all of us with our first houses, when we didn't have the cash to hire people. He renovated kitchens, put in 'glass-and-lead' gliding doors (very antique doors), did the electricity, the plumbing. He still does as much as he can do around his own house!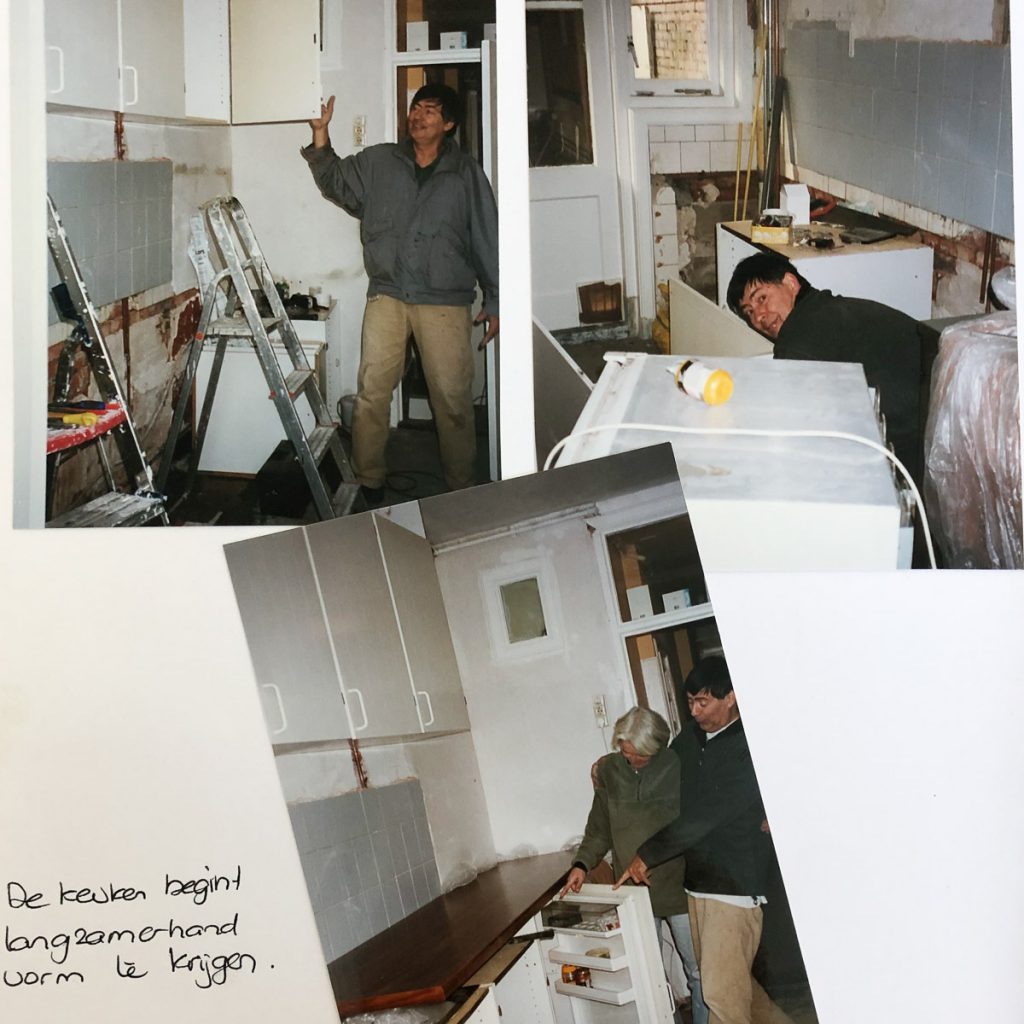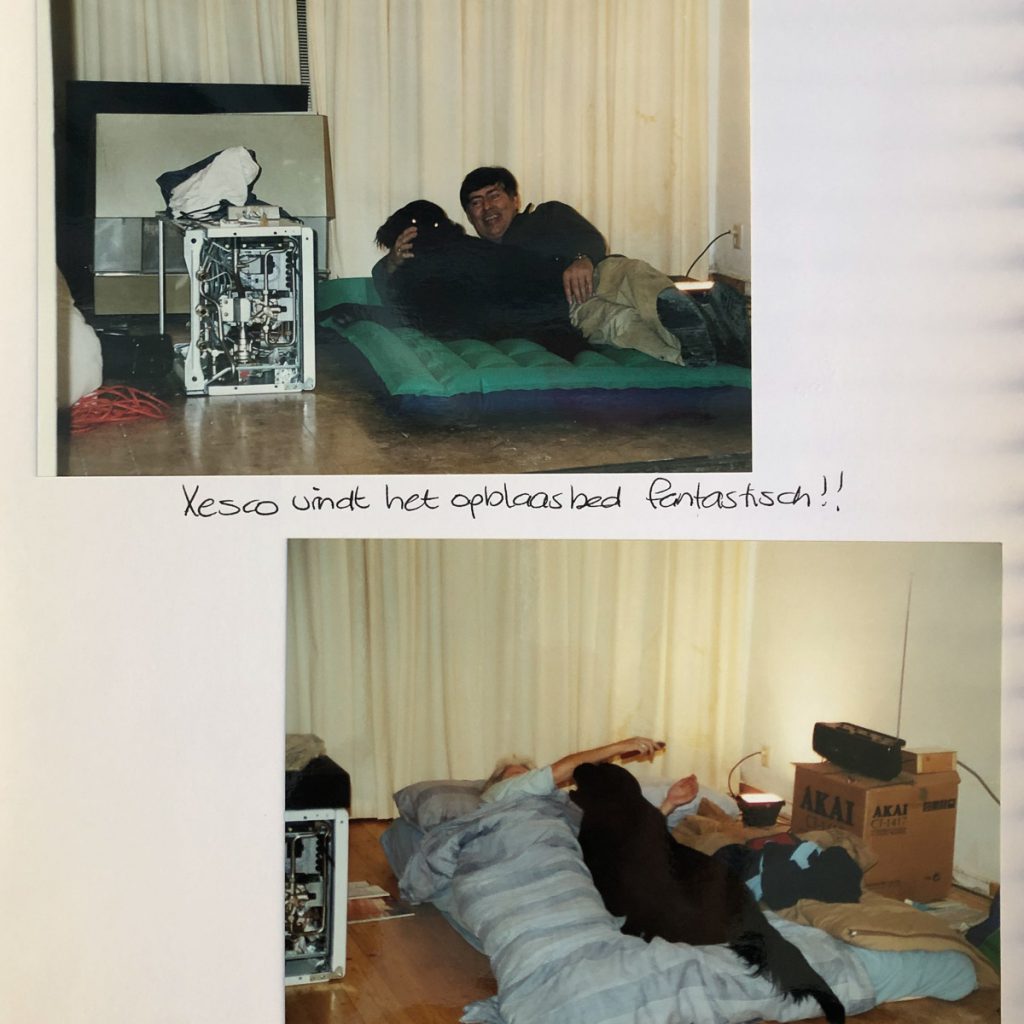 By doing things. He was there looking and cheering us on at our sports games.
By writing things down. The speeches when I was going away as an au-pair to America or after getting my University diploma are ones I still remember sentences from. He can articulate his thoughts, his concerns, his love so well.
By 'gathering' and soort of archiving things. My grandmother used to hold on to all the letters she got from her husband, the first 5 years of my fathers childhood, when he worked away from home. My dad has digitalized all those letters and has made books out of those written memories. He has also made books of all the letters from us when we lived abroad (my grandmother had also saved all of those!) and even included photos in those. A true visual and written history of my first 15 years. So extremely valuable.
So he is a strict (grand)dad; the 'this is MY house and MY rules' – 'I can't change' – kind of guy. So he isn't a grand talker. Well, he can talk a lot, but not a lot about what keeps him busy or the deeper stuff, or maybe I just don't approach those kind of subjects with him. He isn't much of a cuddler or a hugger (that I can remember).
And for a long time, I didn't see that as being involved – but now I do.
I recently discovered this photo my mom took, and it means the world to me because I see him in a different way now: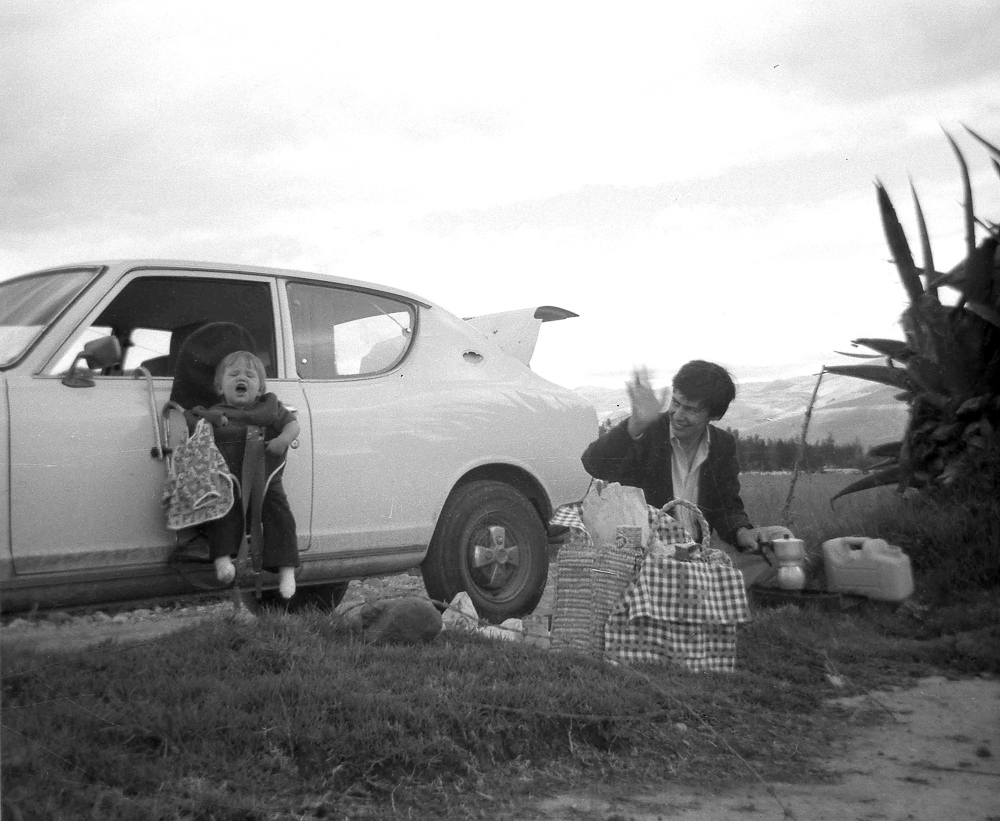 Nowadays
My guy does so much in our household, much more then my father ever did, and his father before him. He goes to every game and sports event if possible (me too, love that!), learns the kids how to calculate (which I can't), washes and folds our clothes (I hate this!), irons his work shirts and mine, buys the groceries, cooks and cleans up after dinner and puts the dishes in the dishwasher (me too), and so much more.
Most dads nowadays are so much more involved with their life outside of work, which means the kids of today have dads that are more present. Now – make sure that your children will remember this by having pictures of…
How you interacted with them physically; your playfulness, your wild energy.
How your ways are different than mom's ways.
How you make the most amazing meals.
How great you look baby-wearing while vacuuming.
How you dominate the grill.
How you cheer them on very sports event they have.
… your tenderness, your parenting, your love … all of it!
Whichever way you are present in your kids life, make sure that you have pictures of it! For nou and later. It will help your kids remember how awesome you are. Granddads – this goes for you, too!