We have photo albums of our childhood. And I know my dad has a cupboard full of his family photos in albums and on slides (which he jpeged last year). I have looked at those albums so many times throughout my life. I love looking at them, telling me their stories of people who love me, how I was as a little girl, or young adult, places I have lived, things that have happened. These are the witnesses of my history. My story. My visual memories. My visual history. The things that have made me be the person I am today.
But our kids… what will they have?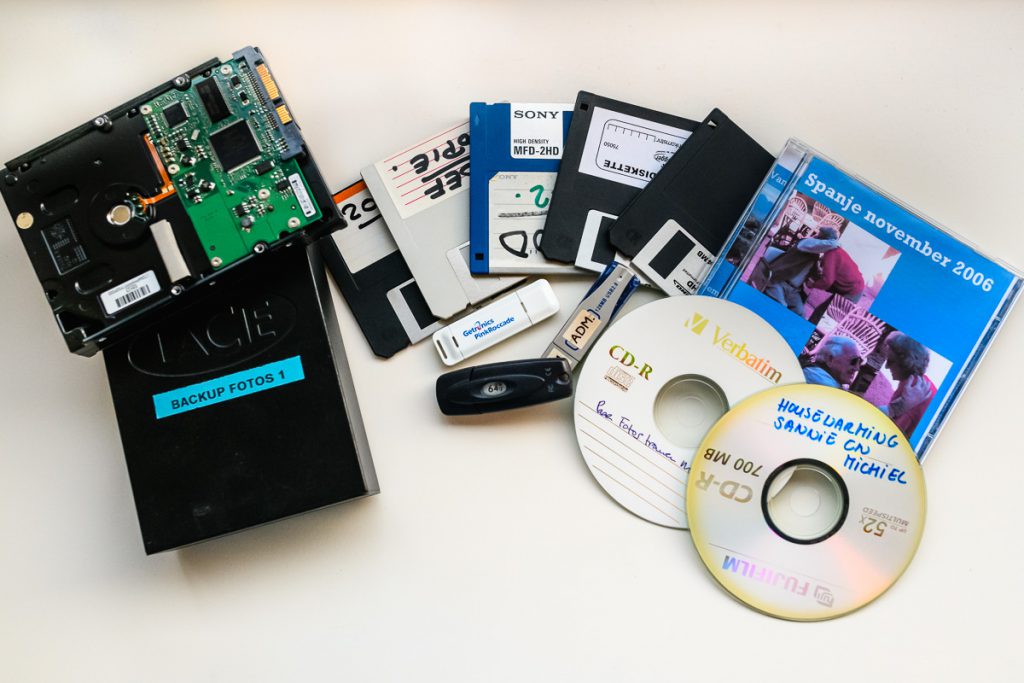 Ever-evolving technology of data storage
We are raising what is called a 'lost generation'; a generation who will only have photos in hard drives or cloud storages. Who won't, like our generation, have photo albums to remember their lives. Who won't have keepsakes to pass along to their children so that they can see and feel what life is like right now.
They will have jpegs … or RAW files … but what will happen to those files in the long run?
I am the generation of the floppy disk, remember those? With 1.44 MB storage per disk, can you imagine that? Then came CDs, ….  → If I had all my photos on floppy disks, CDs, I couldn't access them anymore.
The ever-evolving technology of data storage means that files become inaccessible within a really short period of time…
So – how will the kids of today access their childhood photos, that now sit on hard drives and clouds? How will they access their family's history, that's on CDs and flash drives? What if they had been on those floppy disks?
We don't know if the current technology will be available to us in the future, but it seems to be a safe guess that digital files will not exist forever!
Letters vs emails
I have stored emails from decades ago thinking I would be able to access them in the future. But the extensions have changed multiple times. I can't access them at all any more. I still have my -written / printed- letters from my grandma, the ones my parents wrote me when I was living in Bolivia; the important ones in a box. I even made a book with all the letters my best friend, Belia, from high school and I wrote to each other.
We never write letters anymore. Maybe I should start doing that again – just like I print my photos.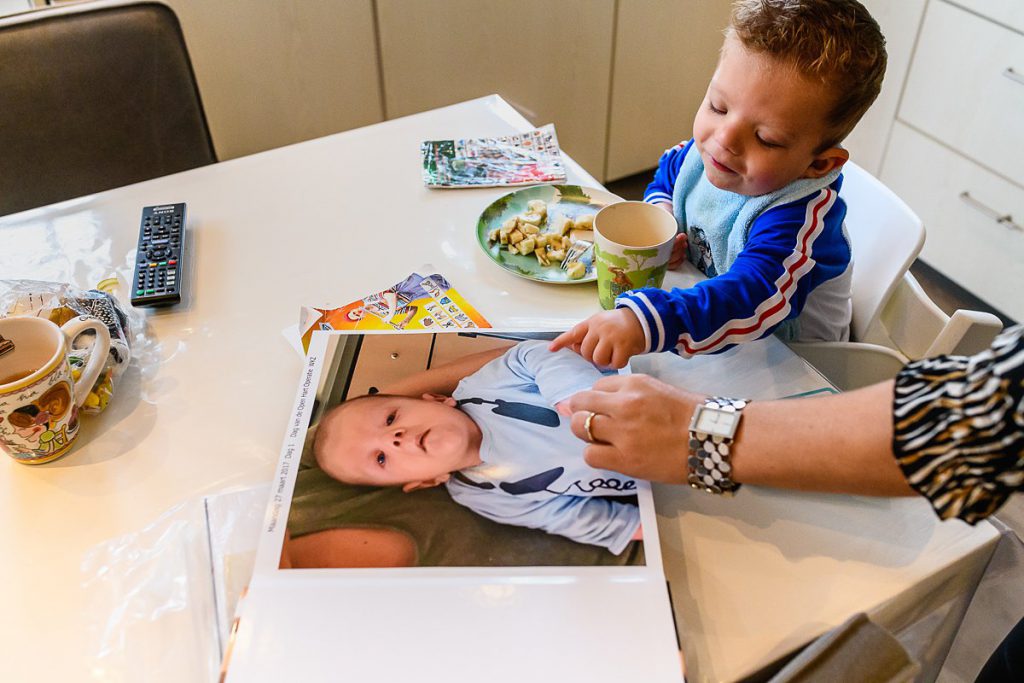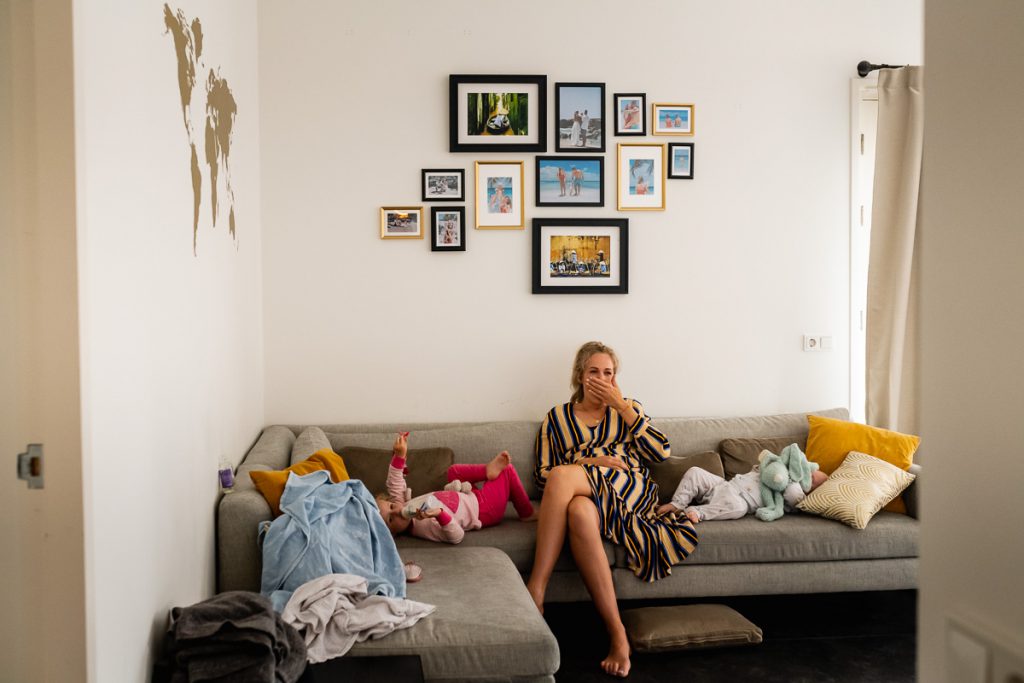 Print your photos
Photos are not taken any more like they used to when we were growing up. Photos of our life, how we lived it, how we experienced life. If pictures are taken at all, the photos stay on our smart phones, in the cloud. Will they ever get out of there?
I get it – you want your digital files.
But
You also want to have printed photos – I promise!
It is important to me that your family gets a photo album of your session.
So your life is documented now, for later.
"I have fun browsing through my mother's albums. They are 'the reliving of my childhood'. As children we just live, we ignore the special moments because we are children. And that's why it's so great to be able to see it again and you remember. The photos provide a deepening of a moment. Reliving that is priceless."

– Sander
Just look at Sanne reacting to the fotoalbum I made of their Day in the Life!