Dat is mij de afgelopen paar maanden een paar keer gevraagd. En goh wat zijn de laatste maanden voorbij gevolgen! Ik wilde al een tijdje een blog schrijven over de workshop met Kirsten Lewis en Jenna Shouldice. Eind maart 2018 zijn ze naar Nederland gekomen voor een Retreat en een Advanced in-the-field Workshop. Hoe gaaf is dat?! Ik wil je graag laten zien wat een fantastische werk uit de workshop is gekomen! Kijk je mee?
Dit blog gaat over de 4 fotografen uit verschillende landen met verschillende persoonlijkheden en verschillende stijlen en het werk dat ze tijdens een paar zeer intensieve dagen met Kirsten en Jenna hebben gemaakt. En zelf heb ik de laatste dag dat Kirsten en Jenna in Nederland waren één dag met hen opgetrokken. Aan het einde van het blog zal ik daar nog iets over vertellen 🙂 .
Wat een ervaring is het geweest. Iets minder dan een jaar aan voorbereidingen, eerst afspraken maken met Kirsten en Jenna (ging allemaal via Jenna's fantastische man, Tristan!), dan de plekken verkopen (dat was voor deze exclusieve workshop binnen 5 minuten gebeurd!!), daarna volgt het zoeken naar locaties en catering en het zoeken naar gezinnen waar wij twee dagen achter elkaar mochten komen fotograferen.
Ik heb aan Frederikke, Susan, Liv en Lavinia gevraagd hun meest favoriete foto's van hun sessie te sturen. Ik denk dat hun werk en hun woorden boekdelen zullen spreken. Geniet ervan!
How was the Advanced in-the-field Workshop with Kirsten Lewis and Jenna Shouldice?
I have been asked this a couple of times over the last few months. And gosh, these past few months have just gone by so quickly. I have wanted to write a blog about this experience for a long time but life and work just got in the way. This blog is about the 4 photographers from different countries with different personalities and different styles and the work they made during a few very intensive days with Kirsten and Jenna. And the last day Kirsten and Jenna were in the Netherlands I spent the day with them and a wonderful family. At the end of the blog I will tell you something about it :).
What an experience it has been. A little less than a year of preparations, first making arrangements with Kirsten and Jenna (all via Jenna's fantastic husband, Tristan!), Then selling the spots (for this exclusive workshop they were gone within 5 minutes !!), followed by the search of locations and catering and searching for families where we would be allowed to shoot for two days in a row.
I think the work and the words of the photographers will speak for themselves. Enjoy, enjoy!
FREDERIKKE BOSTRUP (Denemarken)
Dit zijn Frederikke's favoriete foto's van haar familie in Nederland en ze omschreef haar familie met deze woorden: Teder, Zorgzaam, Gezegend, Humor & Creativiteit, en dat komt ook echt tot uiting in haar werk en trouwens ligt ook heel dichtbij haar eigen persoonlijkheid.
Here are her favorite photos from her family in Holland and her words to describe them were: Tender, Caring, Blessed, Humor & Creativity, and that really shows through in her work and her own personality as well.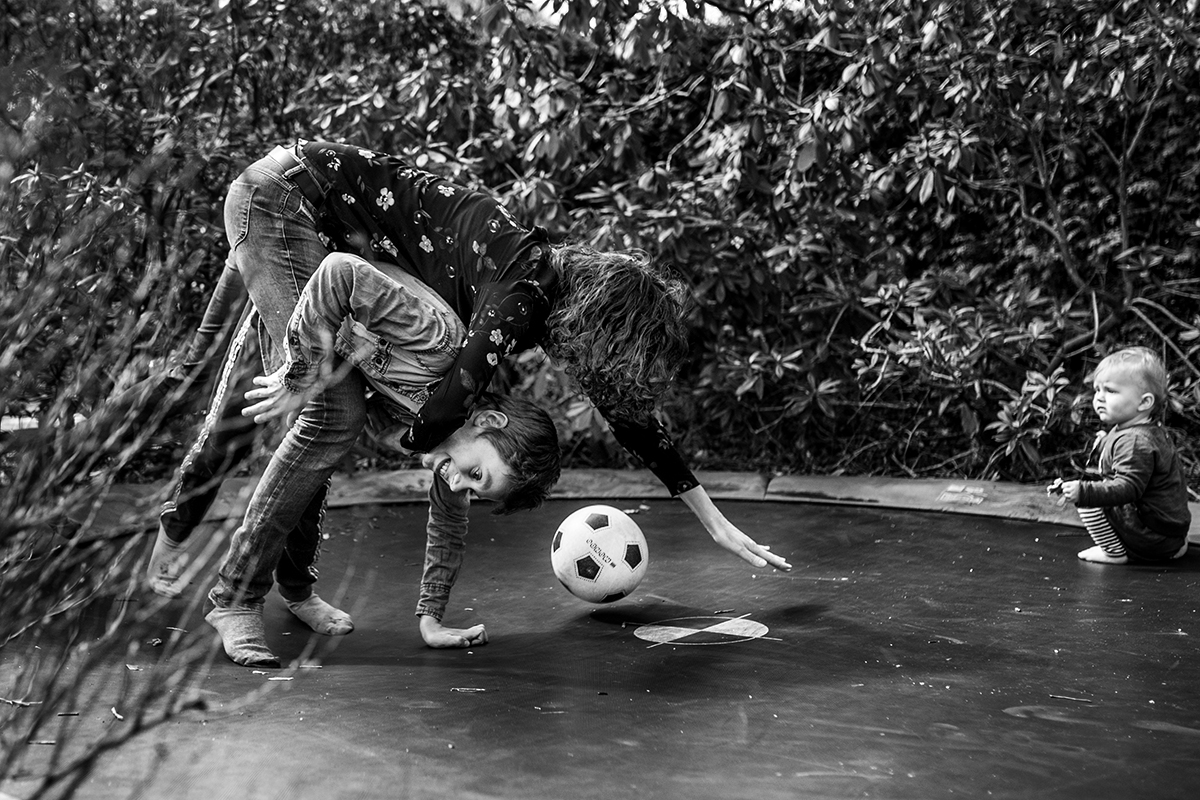 And the words to describe what I took back from the Workshop are these:

LIGHT –  CONTENT  –  COMPOSITION  | PATIENCE | TRUST MY VOICE
SUSAN AALBERS-EIKENAAR (Nederland)
Kirsten & Jenna's workshop was een superleuke ervaring, die voor mij precies op het juiste moment kwam. Ik voelde me al een tijd gefrustreerd over mijn werk, en dat stond in de weg voor groei, spelen en genieten tijdens het fotograferen. Kirsten en Jenna herinnerden mij er niet alleen aan dat ik niet moet twijfelen over mijn capaciteiten als fotograaf, maar hoe leuk het is om te leren, te groeien en risico's te nemen. Ik heb geleerd over fotografie, maar ook heel hard gelachen en een paar fantastische vrouwen leren kennen. Maar boven alles werd ik bevestigd in mijn liefde voor fotografie, en hoe enorm leuk het is om verhalen en echte momenten vast te leggen voor de mensen die ik fotografeer. Om een tijdsbeeld vast te leggen en ze met mijn beelden te laten zien wie ze zijn en wat ze eigen maakt. Ik heb erg genoten van deze workshop, en ben heel enthousiast om met deze alles wat ik geleerd heb het komende jaar  aan de slag te gaan.
Kirsten & Jenna's workshop was a super fun experience, which came exactly at the right time for me. I felt frustrated about my work for a while, and that stood in the way of growth, playing with and enjoying photography. Kirsten and Jenna not only reminded me that I should not doubt my ability as a photographer, but how nice it is to learn, grow and take risks. I learned about photography, but also laughed very loudly and met some fantastic women. But above all, I was confirmed in my love of photography, and how much fun it is to capture stories and real moments for the people I photograph. To capture a time frame and show them with my images who they are and what makes them unique. I really enjoyed this workshop, and am very excited to be able to get started with all I have learned.
LIV STEPHEN (Nederland)
This workshop was so valuable for me – it was such a huge difference to have someone actually with you in the field – the lessons sink in so much better than when you are simply told or read or hear about what you should do. It left me excited about putting what I had learned into practice and I felt happier about who I am as a photographer and what matters to me. We had a lot of fun along the way too! And I got to meet and spend time with the super sweet family who allowed me into their home to photograph them, it was such a pleasure!
LAVINIA NITU (Italië)
The family that I photographed for two days in a row was a fantastic discovery! I was a little worried about the language barrier, but it was a useless fear. Not only did the parents speak English, but almost no words were needed with the children. We immediately created an agreement that, as often happens, goes beyond language!
We do workshops to learn, to keep up-to-date, to exchange ideas, to create relationships, to get out of old patterns. Here, the newly finished workshop in the Netherlands has done all this and much more.

I had already met Kirsten and Jenna last year at the Retreat that took place in Germany, and they had conquered me with their way of teaching giving themselves and their experience without ever sparing. And so I chose to amplify last year's experience with a workshop "in the field" dedicated exclusively to documentary-style family photography. An essentially very intensive and very exclusive workshop. In fact, we were only 4 photographers and 2 teachers.

It's so different to shoot with another photographer by your side. Emotion is mixed with the desire to learn and to steal secrets.

Jenna and Kirsten are really two fantastic persons. Jenna has a very calm way of relating but not for this reason it goes around the concepts and always goes straight to the point. Kirsten is the one that pushes you to improve, to overcome yourself, to push you beyond your limits.

The perfect organization by Sandra Stokmans, made this workshop a complete and enthralling experience! She really went over the top and created the perfect environment where to learn.
~ Lavinia
Dank je wel! Thank you!
Wat was de week die wij samen hebben doorgracht in Scherpenzeel gaaf! Liesbeth (van RAW familiefotografie) en ik hebben ervan genoten. Ik wil uit de grond van mijn hart Liesbeth bedanken voor haar inzet en hulp de week van de Retreat en de Workshop. Maar bovenal wil ik de fotografen bedanken die de Workshop mogelijk gemaakt hebben, en de vijf geweldige families! 
Liesbeth and I loved the week we spent together with you guys, and wanted to thank you from the bottom of our hearts! Because we couldn't have done this without you 4 photographers, and you amazing families! Also a big thanks and hug for Kirsten and Jenna for coming to the Netherlands! And last but not least I also want to thank Tristan for sticking with it and helping get the Retreat and Workshop to Holland. What an experience!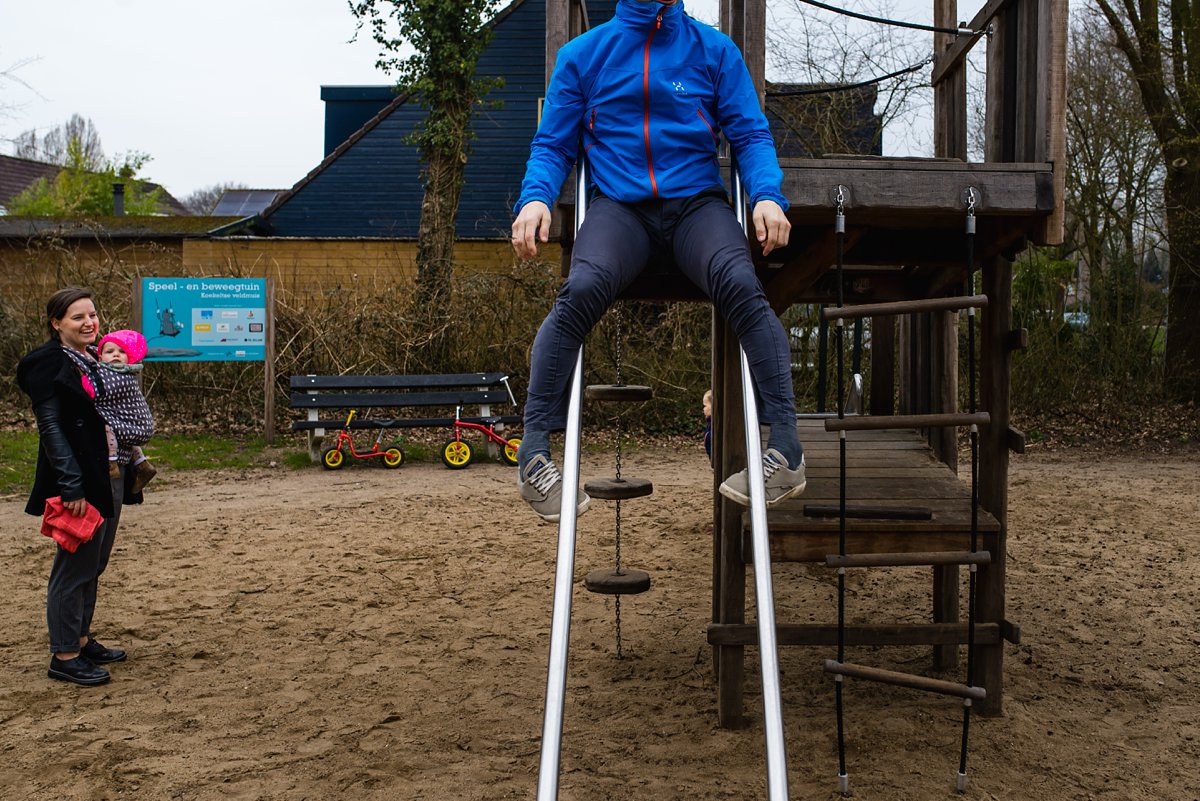 Mijn deel van de workshop met Kirsten Lewis en Jenna Shouldice
Vanaf het moment dat de Retreat in Duitsland in maart 2017 over was, nou eigenlijk al gedurende de Retreat, droomde ik ervan dat Kirsten Lewis mij in het veld zou coachen. De vraag of ze beiden een Retreat in Nederland zouden doen was snel gesteld alsook het verzoek om een geavanceerde in het veld training eraan vast te koppelen. Aanvankelijk dacht ik dat er meer deelnemers zouden kunnen participeren waardoor er ook een plekje 'over' zou zijn in de Workshop. Maar dat was niet het geval. Op deze manier kunnen ze veel persoonlijke aandacht per student garanderen En ze maakten het helemaal waar. Het was geweldig! Ze geven alles aan het studenten. Zoveel meer tijd dan dat ze eigenlijk zouden hoeven geven. En gelukkig stonden ze ervoor open om als tegenprestatie voor het organiseren van de Retreat en Workshop, een dag in het veld coaching te doen. Dus de allerlaatste dag dat Kirsten en Jenna in Nederland waren, is mijn lange wens om door hen gecoacht te worden in het veld in vervulling gegaan.
Ik heb mijn in de veld training gedaan bij een fantastische familie, de familie Witter uit Ede. Een jong gezin, in elk geval een stuk jonger dan ik toen ik mijn gezin begon. Wat heb ik een bewondering voor hoe ze met hun kinderen omgingen. Over hen zal ik nog een apart blog wijden.
En het was zwaarder dan ik dacht. Nou vooral fysiek gezien dan, want ik moest op één plek blijven … "nee niet opstaan, het moment is nog niet geweest, blijf zitten en heb geduld". Jeetje volgens mij heb ik daarvan nog pijn in mijn knieën 😉 . Maar wat heb ik ongelofelijk veel geleerd vooral in het wachten en afwachten en dat een gezin je een foto schenkt als je geduld hebt.
Ook zijn ze door al mijn foto's gegaan op mijn website, Facebook en Instagram account, en hebben de beste foto's eruit gehaald. Wij hebben de volgorde bepaald van de eerste 10 beelden die je ziet als je op deze website komt (via de homepagina). En Kirsten heeft mij de vraag gesteld "Wil je meer klanten voor Day in the Life fotografie?" eh … "Ja 'tuurlijk!" Ze adviseerden mij sterk om dan toch een aparte website te maken helemaal gericht op documentaire familie fotografie, en dat is deze website geworden! Nou zullen zij, en wellicht nog wat anderen, vinden dat er iets teveel tekst gebruikt wordt, maar ik weet dat er mensen zijn die dat prettig vinden. Die dat fijn vinden. Die dit genre van documentaire familiefotografie helemaal niet kennen, en graag willen weten wat het allemaal inhoudt. Wat ze ervoor krijgen. Wie ze in huis krijgen en hoe anderen dat gevonden hebben. En daarbij is Google ook blij, en ik als ik door de tekst weer hoger kom dan anderen! Wat ben ik trots op hoe de website geworden is!
My part of the workshop with Kirsten Lewis and Jenna Shouldice
From the moment the Retreat in Germany in March 2017 was over, well actually during the Retreat, I dreamed that Kirsten Lewis would coach me in the field. The question whether they would both do a retreat in the Netherlands was made quickly, as well as the request to attach an advanced in-field training onto the retreat. Initially, I thought that more participants could participate in the workshop, so that there would be a place 'over' in the Workshop. But that was not the case. This way they could guarantee so much personal attention per student  And they did not fail. Is was awesome! They spend so much time beyond and above for their students! And luckily, they were open to giving a day in the field mentoring as a counterpart for organizing the Retreat and Workshop. So the very last day that Kirsten and Jenna were in the Netherlands, my long wish to be coached by them in the field was fulfilled.
I did my field training with a fantastic family, the Witter family. A young family, in any case a lot younger than I was when I started my family. I admired them how they dealt with their lovely children. I will devote a separate blog about them.
And the in the field training was tougher than I thought. Well especially physically, because I had to stay in one place … "no do not get up, their hasn't been a moment yet, stay there and be patient". I think I still have painful knees because of this 😉 . But I learned so much, especially in waiting and waiting some more and that a family will give you a picture if you just be patience.
They also went through all my photos on my website, Facebook and Instagram account, and selected the best photos. We determined the order of the first 10 images that you will see when entering this website. Kirsten asked me the question "Do you want more customers for Day in the Life photography?" eh … "Yes, of course!" They strongly advised me to make a separate website entirely dedicated to documentary family photography, and that has become this website! Well they and perhaps others will still find that is has too much text, but I know that there are people who want that. Who like that. Who do not know the genre fo documentary family photography at all, and would like to know what it all entails. What they get out of it. Who is coming into their home and if others recommend it. And also Google  will be really happy and in any case I will be if I rank a bit higher than others! I am really proud of how the website turned out! 
Thanks so much, Kirsten and Jenna!
En voor diegenen die het willen weten: Wat is documentaire familiefotografie?